Bangkok is captivating and massive yet well connected. It can be task to compartmentalise your trip to this city in order to cover the best of what it has to offer, be it the food or the shopping or even a ride in the neon light tuk-tuk through the buzzing streets.
In our latest episode of #IWasHere we started our journey from Bangkok and went from the north across to the south of Vietnam. With the Bangkok episode now out on the tube, here is our guide to the 10 things you should experience here: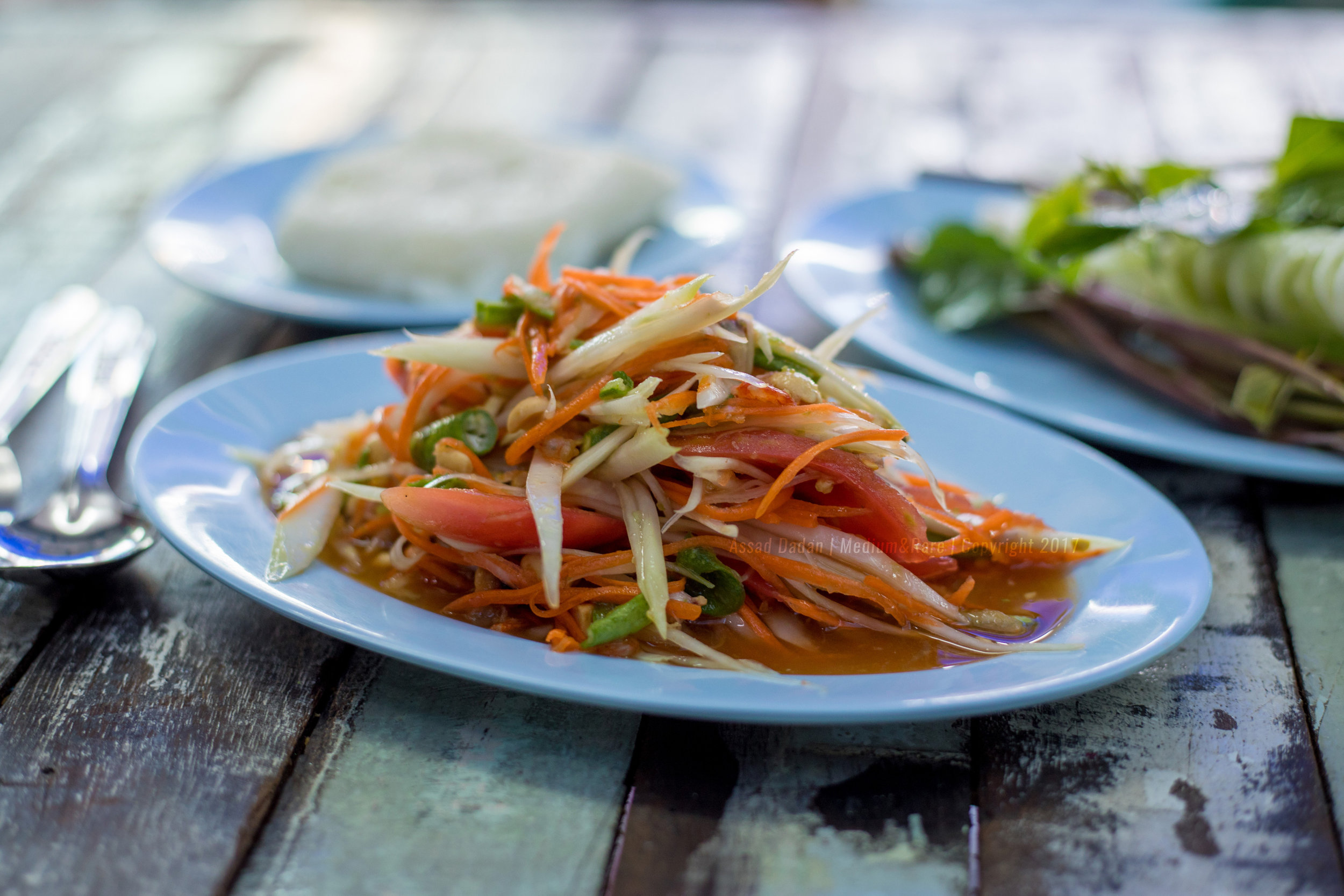 Thai Papaya Salad or Som Tum is made from shredded unripe papaya, garlic, lime juice, palm sugar, lots of green beans, crispy dried shrimp and fish sauce. Sold at every market, always prepared fresh, it costs roughly 25-40 baht and comes with a portion of sticky rice, basil and cucumber. Packs a good punch for a quick power snack.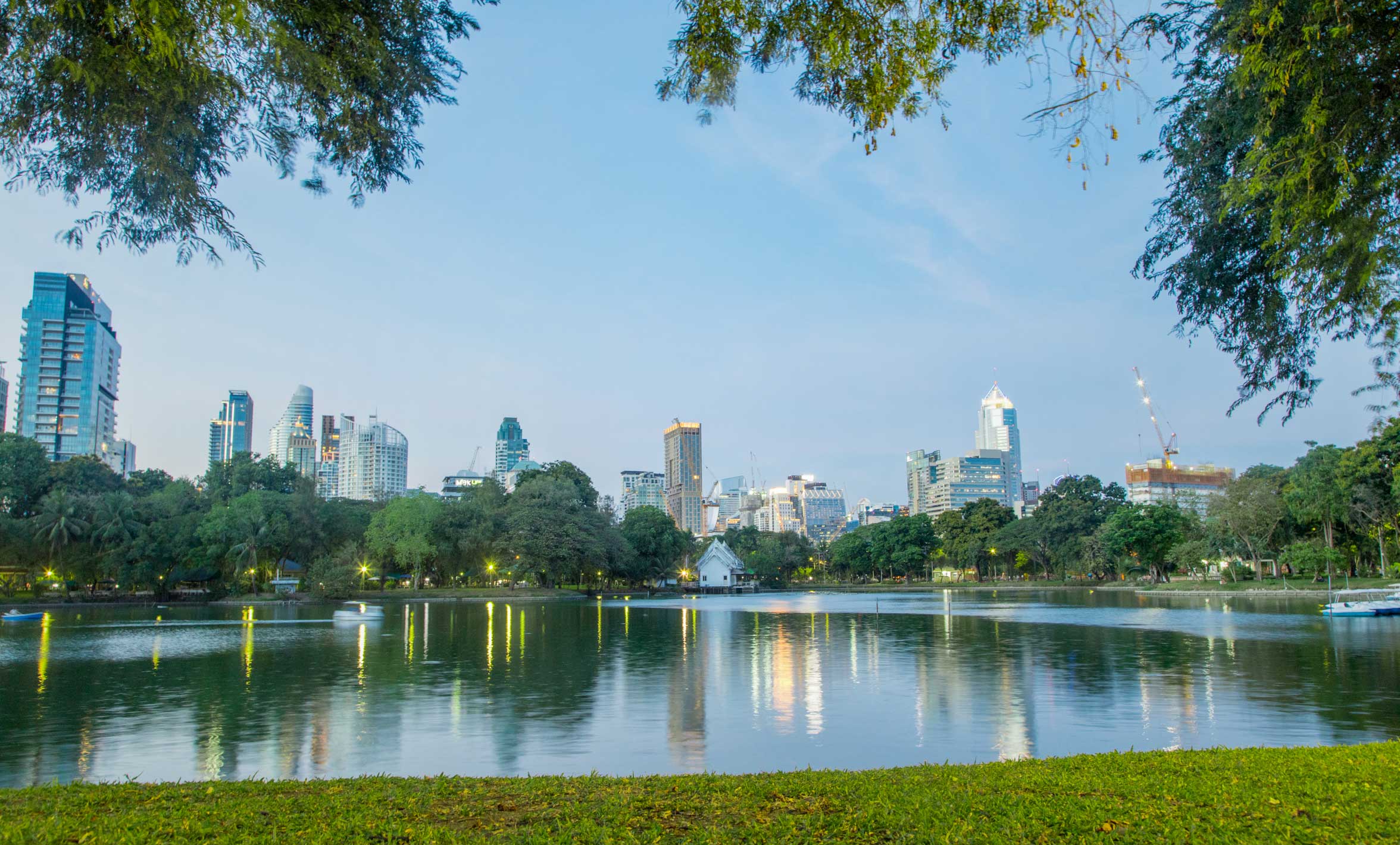 Apart from providing a magnificent panoramic view of the city, Lumphini is a lush green patch in the middle of the concrete labyrinth spreading over 142 acres offering a rare public space that features a full periphery jogging track, a youth center, public library, food court and just tons of open space where each evening hundreds of locals join in for an aerobics workout! Visit Lumphini to participate or just breathe it all in.
3. Boat Noodles @ Victory Monument
One of the lesser known bowl of noodles in this city are found at the famous Victory Monument junction. Follow the skywalk (north bound) below the metro line until you spot an array of eateries serving noodles + broth in a tiny bowl. Each Boat Noodles bowl costs 8 baht and can be customized from the type of broth to choice of meatballs or fishballs you'd like in your bowl. On an average a table of two easily stacks up 4-5 bowls.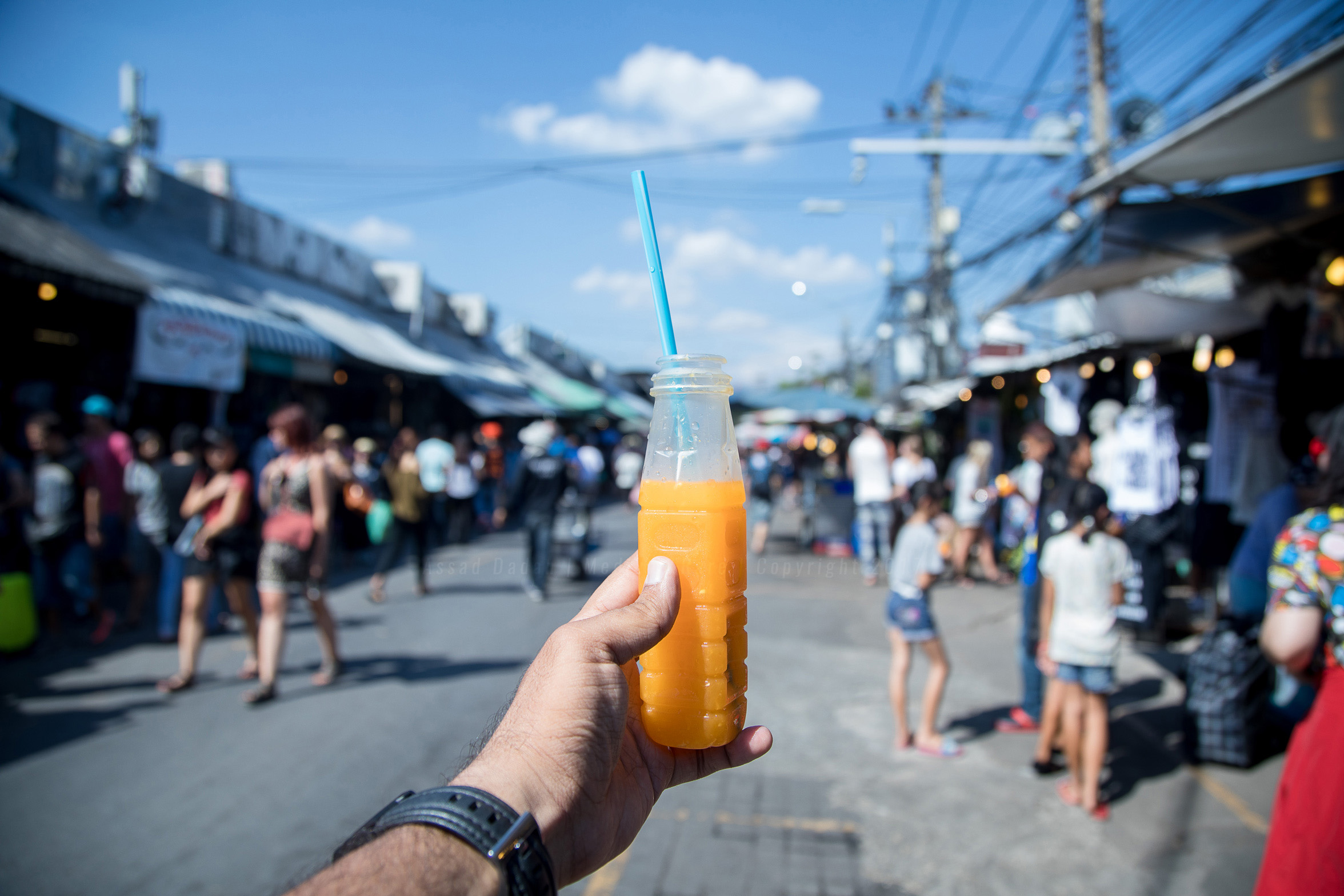 4. Chatuchak Weekend Market
With over 15,000 booths selling trendy clothes, traditional ceramics, antique wood carvings, Thai silk and a plethora of gastronomic delights, Chatuchak is the place to be on a weekend in Bangkok. You can shop for literally anything under the sun here; from garments to sculptures and even get them couriered back to your home.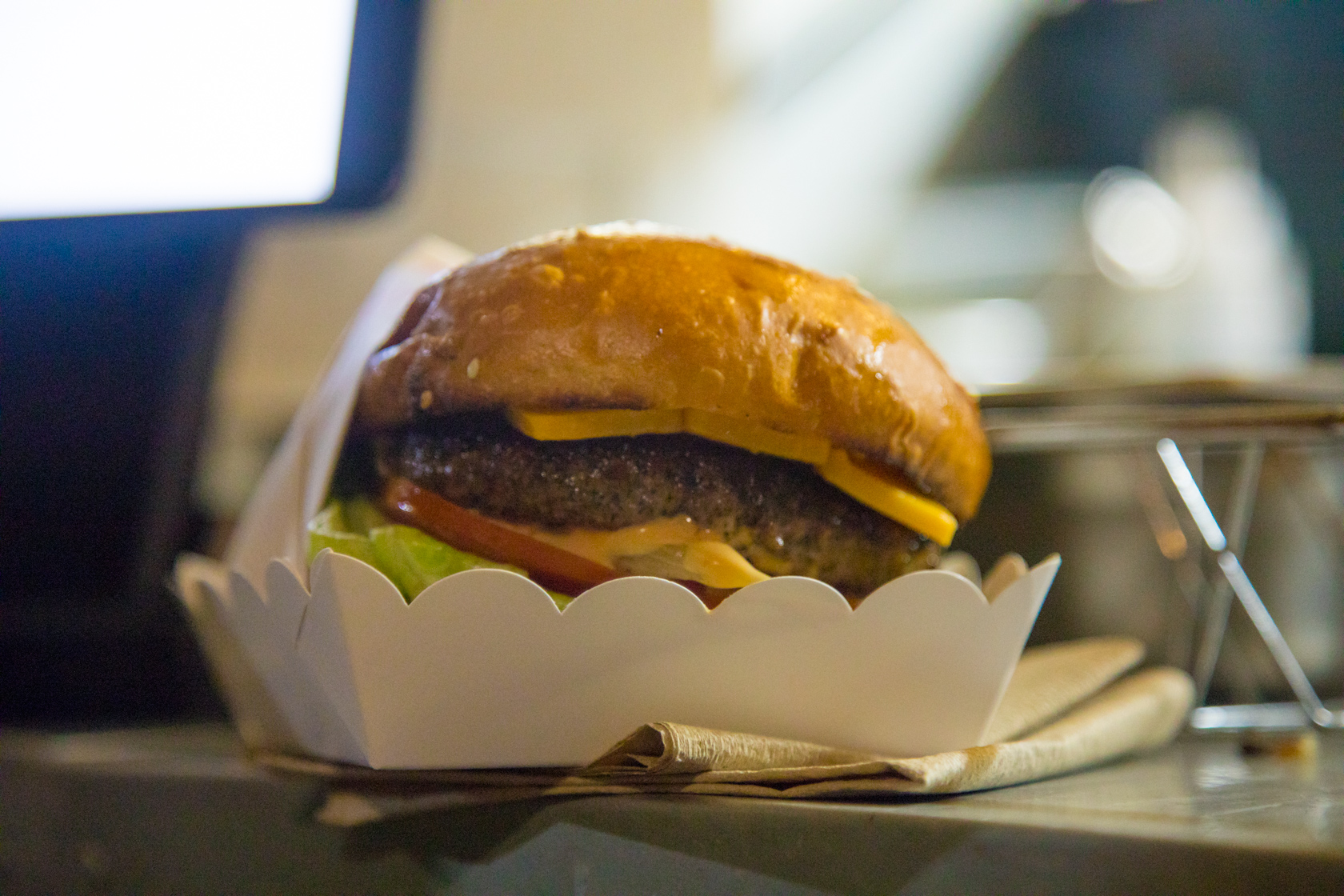 Here is Bangkok's answer to Dubai's Salt. Started from a food truck and now expanded to three locations across the city, Thaiger offers top quality, tasty, juicy beef and pork burgers through its compact yet snappy menu. The food truck at Sukhumvit Soi 30 still operates between 4 p.m and 9 p.m while the other two locations are permanent stalls. Four burger options available, starting at 280 baht.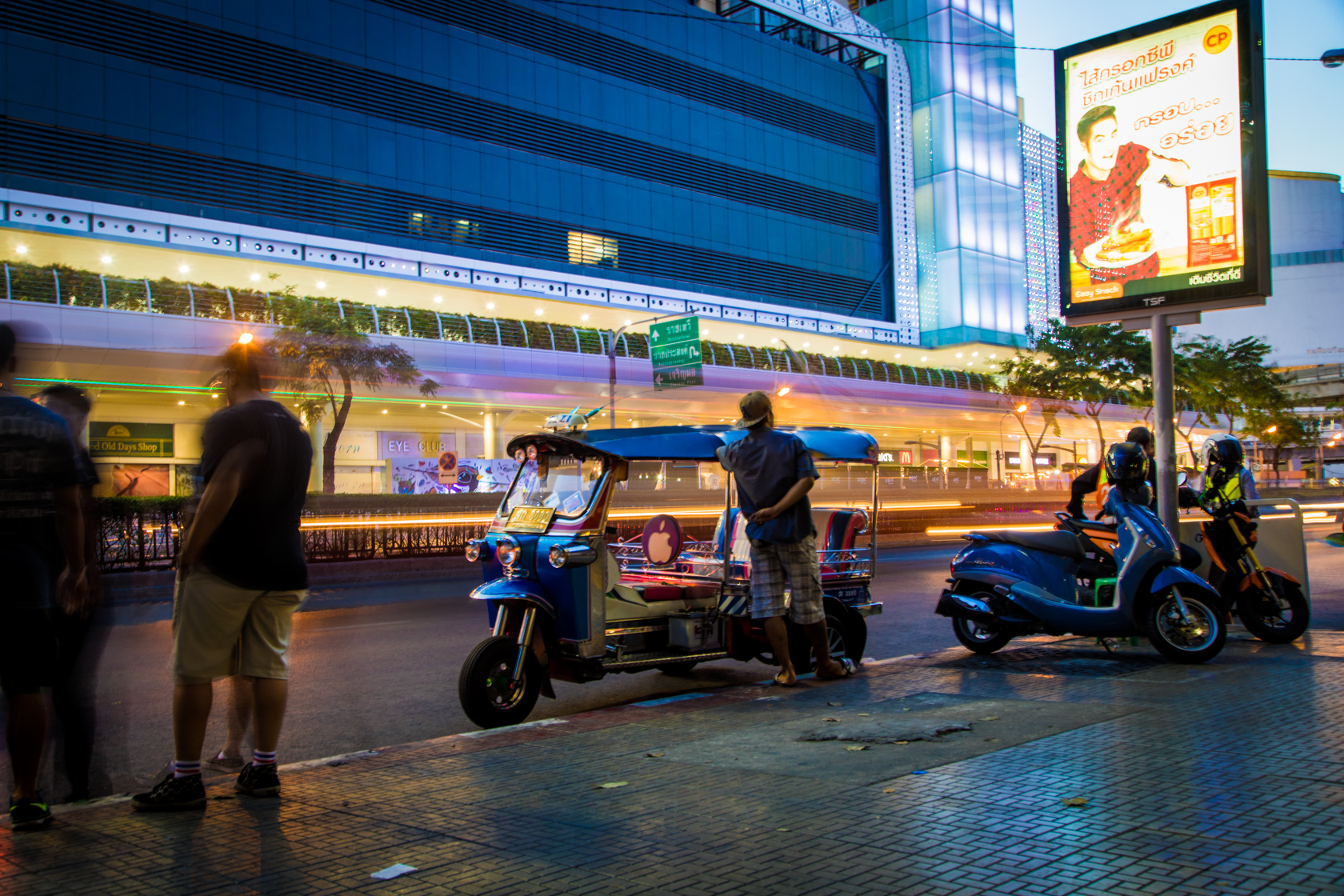 Nothing is more synonymous with Bangkok than these three-wheeled whizzers. Tuk-Tuks can tightly fit three people in the back, and are mostly pimped up with neon lights, loud exhaust and stereo systems. They are a fun way to experience Bangkok, but can prove to be quite expensive especially for tourists. Always bargain before you hop in.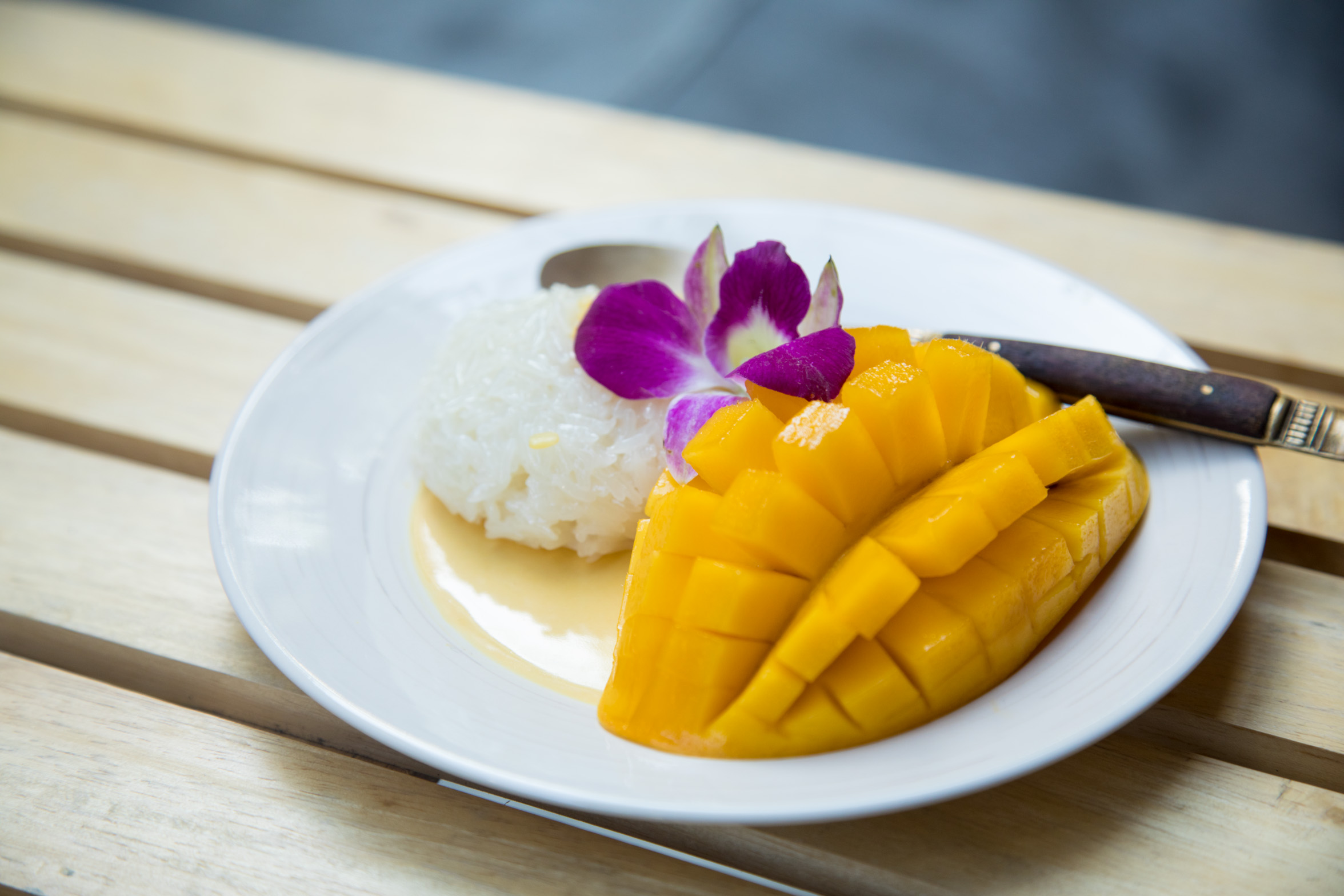 As iconic as Pad Thai, this sweet dish is a quickie sold at almost every corner of Bangkok and takes less than two minutes to assemble. Sticky rice paired with half a diced mango garnished with cream and sesame seeds. Simple, uncomplicated with bags of flavours and textures, from sweet to starch and mush to crackling. A plate of Mango Sticky Rice doesn't cost more than 50 baht.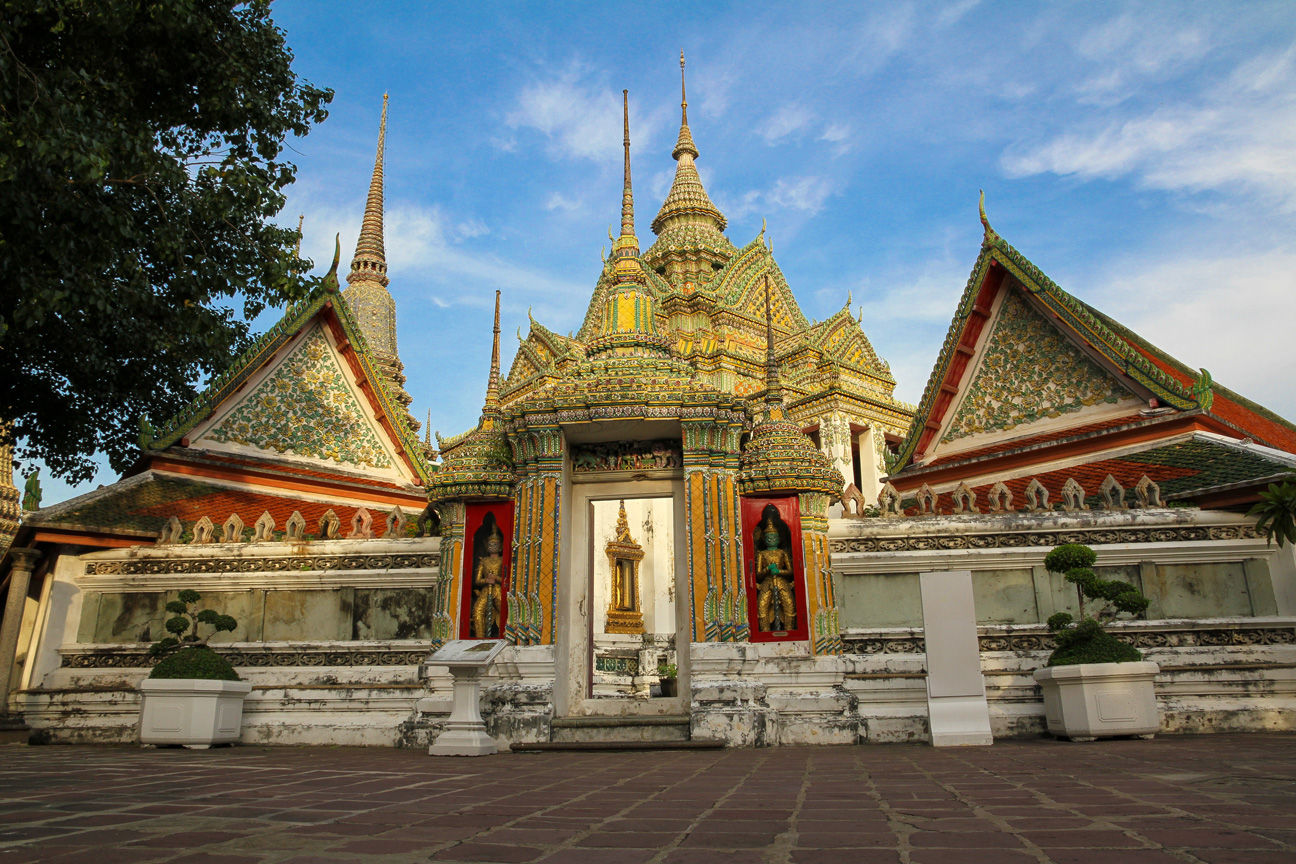 Wat Pho (the Temple of the Reclining Buddha) is must-visit for any first timers in Bangkok. Boasting one of the largest temple complexes in Bangkok, the Wat Pho features a 46m long statue of reclining Buddha that is covered in gold leaf. The complex also offers traditional Thai massage. Ticket price at Wat Pho is 100 baht.
S for Shopping and S for Siam. The who's who of the brands are located here and so are all the homegrown names. With a total of six huge shopping malls located beside each other and a metro station that is directly connected to the Siam Paragon it is the ultimate hub for everything retail.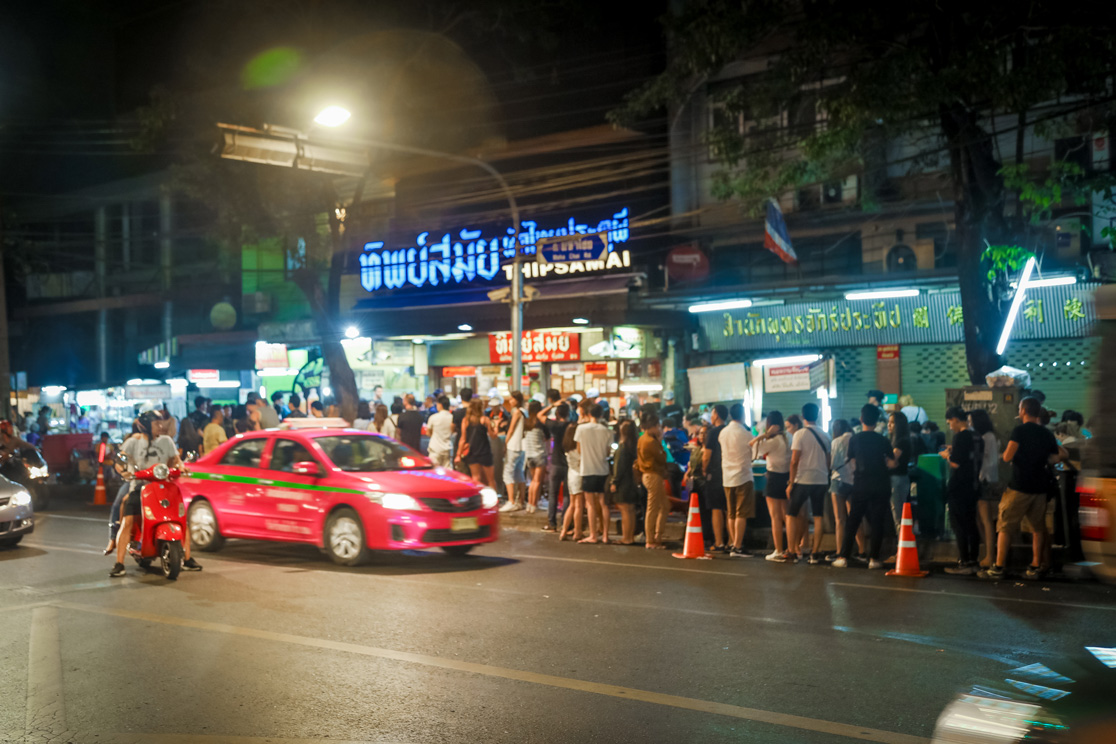 Yes, that queue is at least 100m long by dinner time and it takes about 45 minutes to reach the front of restaurant and secure a table for their unique and much prized 'Pad Thai' where the noodles are encased within a thin sheet of egg. Equally popular is their Orange Juice which retails at almost double the price (80B) than elsewhere. Pad Thai start at 60 baht for vegetarian and go up to 300 baht for 'Superb Pad Thai' with deep sea prawns, crab meat and mango. Totally worth the hype!
There are many more spots to drop by, things to do and foods to dig into. Watch the 'I Was Here - Bangkok' episode for a visual delight you will want to bookmark before you go:
Stay tuned for our next update from Hanoi. Below is a little promo from what we got up to there: